At The Howff Whisky, Gin, & Wine Bar at Batu Karang Lembongan Resort & Day Spa, we KNOW cocktails. It's our game. And we play it well… with the smoked-machine creations, to house-infused spirits, we just love to take our time to serve the best of the best (you can't rush perfection!). However, we aren't the only venue  who knows how to pour a mean cocktail, and here are our other favourite spots on Nusa Lembongan for when you want to "shake it up!":
1. The Deck Cafe & Bar Happy Hour! Oh that's right, you heard correctly…. Happy Hour! With a selection of fresh & fun cocktails, you can get your party night started right here. Playing some sweet a** tunes with the jaw-dropping view, oh my gosh, why wouldn't you. Discounted selected drinks daily, you really can't argue with any time spent here. There's a reason why it's so Insta-famous, you just have to come see for yourself.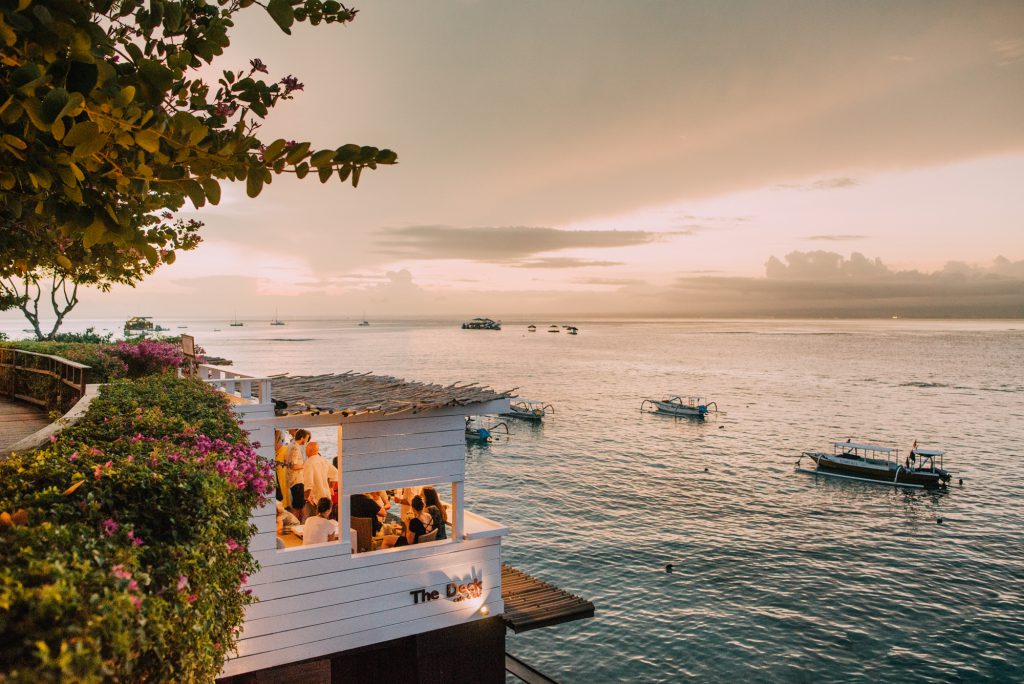 2. Muntigs Bar & Restaurant Happy Hour! Oooooooh, not one, but TWO Happy Hours to choose from? We forgot to mention that's more like a "Happy Hour And A Half" just to sweeten the deal. But yes, step upstairs to Muntigs Bar & Restaurant for a classy service experience aaaaand, more of our favourite cocktails. The bartenders have been trained by the best of the best international mixologists, and can give you that something extra special. When you're looking for a beautiful venue that's a cut above the rest on the island, look no further than here.
3. Batu Karang Lembongan Resort & Day Spa Pool Bar. A swim-up Pool Bar? For those guests fortunate enough to be staying at Batu Karang, you simple must enjoy the life of luxury sipping a cocktail under the sun beside our waterfall wall and swim up bar. There is nothing like a swim-up bar to make all of your friends at home jealous of your vacation photos than this. And it will be one of those memories that gets you through "The Mondays." Offering selected cocktails from the Muntigs menu, enjoy a semi-private space with the other Resort guests, and a little piece of serenity.
It's always better to go on recommendations, and now that you have ours, go out and get yourself some cocktail looooove. You have worked hard for it, you certainly deserve it!