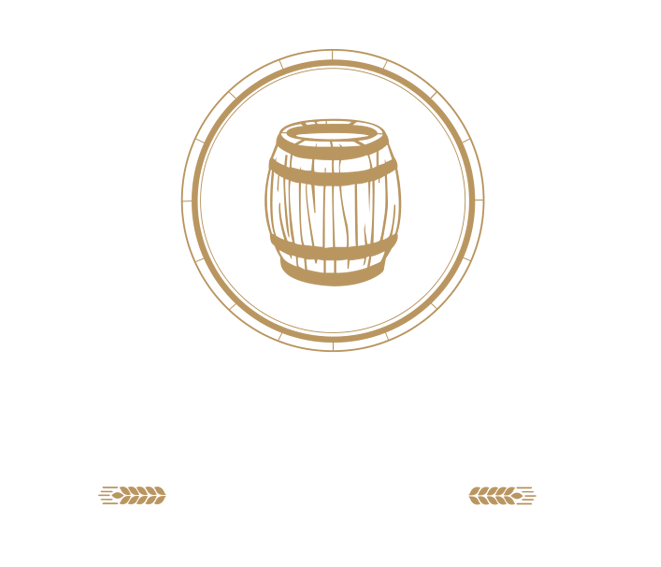 WEE WHISKY DRAMS & FANCY COCKTAILS FOR LADS & LASSIES, DOORS OPEN AND BOTTLES TIPPING NOW!

It all began with a naughty lad from Leith who used to get himself into trouble in the streets of Edinburgh, fueled by whisky. An English rose whipped him into shape, and as the apples don't fall far from the tree, the next generation of Scottish hooligans came by their love of whisky and gins naturally. Mixing their love of Bali and passion for the finer spirits and drams, as well as fine unconventional bars, The Howff was born through a labour of Scottish love.
Tucked away under The Deck café & bar from the Island bustle is an authentic Scottish experience. For a wee dram or a gin globe of the finest calibre, this unique dungeon bar on the rocks over the sea is the first in its class on Nusa Lembongan. Whet your tastebuds with a plethora of single malts, as well as a unique gin menu of underground, speakeasy finds. Unique pairings served with class by a touch of Scottish-Balinese character, The Howff is the "secret meeting place" where the old school British West meets in the South East.

Whiskys
Conceptualized by Scots, this unique whisky list will make any connoisseur thirsty. A strong selection of Islay, Lowland, Highland, Speyside, & Island single malts, with some Japanese & Australian varietals, these are those malts that are off the beaten track & hard to find.
Gins
An international collection of gins, these are served "Spanish Style" with house-dried garnishes to complement the unique gin botanicals. A little taste of Bali to enhance the gins, enjoyed purely on their own or with a tonic, these are more than just your standard juniper berry gin.
Cocktails
The Art of The Howff Cocktails designed by our Italian mixologist, trained and experienced in the finest of speakeasys and bars in Italy, London & throughout New Zealand. Luca Rosignoli raises the cocktail bar using foundations such as house-infused chamomile vodka with emulsified egg white, to smoking a Speyside whisky right before your eyes, and jalapeno-infused tequila with a side of Howff-made ginger sweetness. All named after unconventional Scots, the ingredients fit their story to complete the Art of The Howff Cocktail experience.
THE ART OF THE HOWFF COCKTAIL

The Countess of Ross
History hides the pages of its woman warriors, and although not much is known about the Countess of Ross, what we do know is that in 1297, she led her own troops during William Wallace and Andrew de Moray's battles with the English while her husband was held prisoner in the Tower of London. Refreshing as a woman warrior. Berry Tea Infused Gin, Homemade Orange Peel Syrup, Blue Curacao & Tonic Water
The Lossie Haze
Crafted from the pure waters of the River Lossie in North East Scotland, the Speyside whisky adds a smoothness to this hazy, smoke & wood-plank infused cocktail. Glen Moray Speyside Whisky, Homemade Orange Peel Syrup, Angostura Bitters
Flora McDonald's Fancy
A brave lass (1722-1790) who courageously helped the Bonnie Prince Charles Edward Stuart fighting for Scottish independence during the Jacobite Rising at the infamous & decisive Battle of Culloden in 1746. A little spice, charm, and sweet to help this gentle lass hide the Stuarts from the government troops. Without regret, she was caught and sent to the Tower of London, but then soon released on indemnity. Dry Gin, Italian Prosecco, Chai Spiced Tea, Elderflower, & Fresh Lime
The Potion of Isobel Gowdie
The Queen of Scottish witches, the spicy Isobel Gowdie (1632 – 1662). When she was caught at the end of the witch-hunts, this spell-binder's confession was given up without any torture, and gives us details like no other into European witchcraft. Fiery lass for a fiery cocktail. Jalapeno Infused Tequila, Homemade Ginger Syrup, Mint, Fresh Strawberry
The Edinburgh Seven 175
Also known as "Sophia, Isabel, Edith, Matilda, Helen, Mary, & Emily," these seven lassies were the first group of female students ever to study at a British university, studying medicine at Edinburgh University in 1869. The lads & their egos didn't approve, so they attempted to prevent the lassies from graduating and organised a mob to stop them from taking their finals. The "Surgeons' Hall Riot" included a sheep being let loose in the exam room! The twattery meant the lassies didn't get to graduate, but eventually government legislation passed in 1897 allowing women to qualify as doctors in the UK & Ireland. Seven strong ingredients for seven strong lassies. Glenlivet 12, Cointreau, Glayva, Homemade Old Fashioned Syrup, Angostura Bitters, Apple Juice, & Crème Brûlée Foam
Lady Dora
The infamous Edinburgh brothel keeper, Madam Dora Noyce (1900-1977) whose busiest periods banking over 4,000£ of business in a night from over forty prostitutes were during the Edinburgh Festival and when the Church of Scotland was in session. Unconventional & extraordinary. Chamomile Infused Vodka, Homemade Berry Puree, Orange kick & Egg White Emulsifier
Uncle Sam's Dram
Once upon a time, the fine love of whisky was exported to America, whose nation's founding father was a Scot known as Uncle Sam. "The United States" it eventually became, however it was not long before they started making their own drops of whisky out of a wee place called "Kentucky" and changed the ingredients slightly to make a potion called "Bourbon." Right out of the Wild West, a drink to honor our migrated Scots. Bulleit Bourbon, Crème de Cassis, Balsamic Vinegar Reduction, Ginger, Honey, & Chocolate Angostura Bitters
Islay Boulevardier
A smoky Scottish twist on the Negroni meets the Boulevardier, with Ardbeg 10yr Islay Whisky. Ardbeg 10yr Islay Whisky, Campari, Martini Rosso
Clan Sinclair
The Best of Both Worlds colliding in Nusa Lembongan. Rum with fresh baked, mouth-melting Scottish short bread rim, a Downunder-Highland twist on the traditional espresso martini. Rum, Homemade Vanilla Syrup, Crème de Cacao Brown & Espresso
The Lad & Lassie
William Wallace & Marion Braidfute. Robert Burns & Mary Campbell. Henry VIII & Anne Boleyn. Romeo & Juliet. Star-crossed lovers side by side in daring combination, one not without the other.
The Lad ~ Plantation Dark Rum, Old Fashioned Syrup, , Angostura Bitters, Egg White Emulsifier, & Fresh Lime
The Lassie ~ Plantation Dark Rum, Fresh Local Basil, Passionfruit, Ginger Ale, Egg White Emulsifier, & Fresh Lemongrass

A unique addition to the gastronomical menu at the Batu Karang Lembongan Resort & Day Spa family, this international tapas menu will satisfy the gourmet tastebuds for those wanting something a little different on Nusa Lembongan. Fresh, unique, & paired with the whiskys & gins from The Howff.
Tuna Tartar
Avocado, ginger, soy & crème fraiche / GF option / DF option
Butter Roasted Slipper Lobster
Pesmol sauce, cherry tomatoes & cucumber / GF / DF option
~
Seared Foie Gras
Seasonal mango three ways
Australian Tenderloin Seared Pink 100gr
Whipped potato, local peppercorn jus / GF
~
Wild Mushroom Risotto Pot
Mascarpone, black truffle, raw enoki mushrooms / GF / V / DF
Braised Jackfruit Gulai
Rice cake, charred broccoli & garden herbs / GF / V
SWEETS
Baked Cheesecake
Kalamansi lime & white chocolate
Chocolate Brownie Cup
Chocolate soil, toffee sauce & roasted peanuts

A hidden speakeasy for lads & lassies to throw a proper ceilidh, The Howff can be enjoyed exclusively for you. For whatever celebration you choose, a birthday, a buck's or hen's do, corporate event, or a group just wanting to let their kilts down, we are happy to smuggle up to 30 guests away. Please contact us for packages.